Empowered, Free & confident
Discover how to deeply love your body, release emotional eating, anxiety and stress around food so that you can feel safe, confident and loved in under 8 weeks.
Online / Coaching program with personal touch.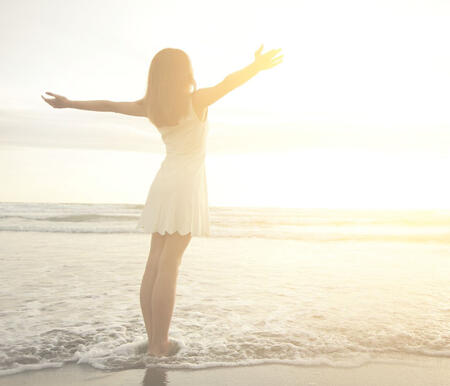 Feel empowered
Having a trust in your body is the most empowering thing women can experience.

Your body is here to help you to live a life of your dreams.

Trust your body and your body will trust you.



A women knows by intuition or instinct what is best for herself.

Marylin Monroe.
Free your mind

When your thoughts are constantly racing around food, what's allowed, what's the right amount and why do you feel that way, you feel like living in your own body prison.



Freeing your mind is one of the 3 pillars of this course.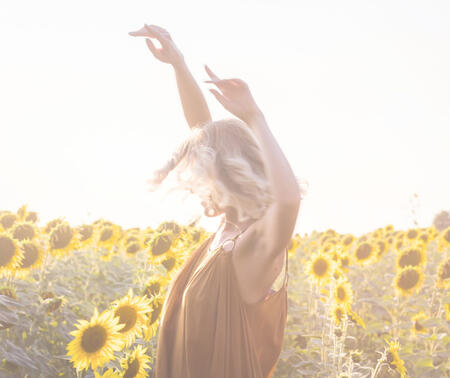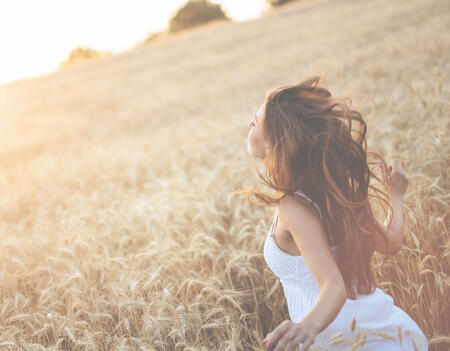 Be confident
You know the feeling. You wake up with smile on your face, your thought are positive, you feel great i your own body, you feel sexy and ready to rock your world.



That's how confidence feel and we will help you to get this feeliing back, forever.
Has it ever felt like swimming upstream against a strong current?
Do you feel like a prisoner of your food cravings?

Do you wear clothes to cover your body instead to express your femininity & the goddess within?

Is anxiety around food & your body preventing you from being present with your loved ones?

Have you got that gremlin on your shoulder constantly telling you what to do, keeping you from being a confident woman?
We get you. We have been there too
The chances are that you have tried many different diets, approaches, supplements, working out plans and self-love tools just to get swept by the current again. It can feel difficult to make any progress whatsoever, because after a while it feels easier to give up, because none of those diets, tricks and tips gives you long-lasting results and it feels like too much work.



Diets, extreme working out, miracle supplements, different ways to trick your body and being at war with your body is NOT natural and this is why it can feel like you are constantly swimming upstream.
But There Is Another Way...
You can come back to alignment with your body & food to nourish your soul

You can let go of anxiety, stress and emotional eating

You can stop the fight against your body, step into your ultimate health and radiance as a woman
Yes, you can start swimming downstream, come back in the flow
and allow your body and mind to be in harmony.

Say YES to thriving.
Because health and radiance are the natural states of your body.

It is not meant to feel hard.



Will the next 8 weeks totally change your life?



→ Only, you can decide.
We have combined our expertise, experience from our own lives and from working with our clients and put together an 8-week transformative programme for women like yourself.
You get the best from both of us...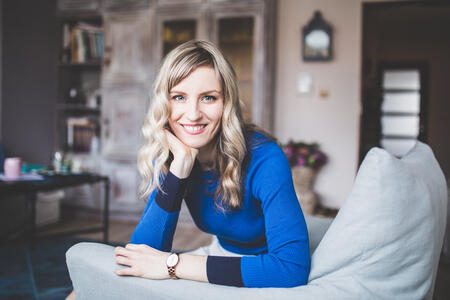 STEPANKA KURALOVA
Stepanka is the mind expert and will help you to rewire your mind with hypnotherapy, so that you stop binge eating, start feeling good about food, lose weight with ease, release stress and will help you bounce back into the driver's seat of your life.
Vera prazak
Vera is a Holistic Nutritionist and Mind-Body coach helping women to find peace with their body and food so that they can live without diets, stress, anxiety and feeling lost and trapped in their own body-prison creating life they always dreamed about.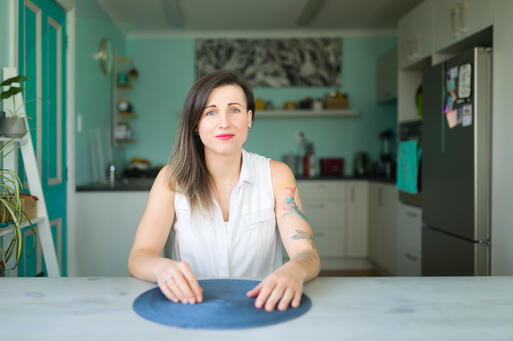 Compared to other programmes out there, with us you get a holistic approach to healing your relationship with food and your body, because that is the only way you will get long-lasting results.
The best things???



This is NOT another video course. You won't be doing this alone…

You will get our support during our weekly group calls.
By the end of this programme…
You will feel empowered, free and confident...

You will ditch anxiety and worrying around food, so that you can actually start enjoying eating

You will have more energy and vitality to live your life fully

You will have silenced your inner critic and changed it into a positive one, so that you feel great in yourself, encouraged and have a positive mindset that will fuel you

You will be able to be present with your loved ones

You will be an inspirational examples for others in your life ( children, friends, your partner)

Your self-worth & confidence will rapidly improve

You will trust yourself & your body

You will reprogramme your mind for more health, radiance, confidence and effortless weight loss

You will get amazing bonuses worth $$$
THIS IS FOR YOU IF...
You are ready to transform your relationship with food & your body once and for all

You want to free yourself from emotional eating, anxiety around food and start eating intuitively the way your body needs it

You are ready to commit to your wellbeing and to your positive transformation

You are ready to start putting yourself first

You are willing to jump in with both feet

You want to let go of old negative and limiting thought patterns and beliefs

You want to make lasting changes to your current lifestyle
THIS IS NOT FOR YOU IF…
( yes, this is NOT for everyone)
You are looking for another diet or work-out plan

You are looking for the 'magic pill' or 'quick fix' approach

You are not ready to take full responsibility for your wellbeing

You are not willing to invest your time and energy towards your healing

You are not ready to commit yourself to your wellbeing

You are not open to positive changes in your life
Lifetime access to transformative course
valued @ $9997.00 USD
✔️A WELCOME QUESTIONNAIRE that will kick-start your transformative process and you will get a complex understanding of your situation and your needs (valued at $97.00 USD)

✔️LIFETIME ACCESS TO OUR EXCLUSIVE FACEBOOK COMMUNITY OF OTHER WOMEN LIKE YOURSELF, so that you can get our support at the times you need the most and keep you moving forward ( valued at $997.00 USD )

✔️WEEKLY Q&A's & GROUP COACHING CALLS, so that we can answer your burning questions, give you the right support you when you need it the most, so that you NEVER feel like you have to do it all alone (valued at $ 1600.00 USD)

✔️LEARNING MATERIAL, FOCUS POINTS & JOURNALING PROMPTS, that will speed up your transformative process (valued at $ 1297.00 USD)

✔️ 6 TRANSFORMATIVE MODULES in an audio form, with laser focused content helping you to achieve your goals ( these include nutrition, mindset, psychology, reprogramming of your subconscious mind and more) + 2 implementation modules (valued at $2397.00)

👉2 audios per week

✔️ 7 EXCLUSIVE HYPNOSIS RECORDINGS, so that you reprogramme your subconscious mind, ditch anxiety, come back to balance with your body, quit cravings and more... Each hypnosis recording will compliment weekly modules.


✔️OUR EXPERTISE in the fields of nutrition, eating psychology, holistic health, hypnotherapy, cognitive-behavioural therapy & neuro-linguistic programming & our experience with working with women just like yourself ( priceless )
THE VALUE OF
$ 9997.00 USD
*
Your INVESTMET Today
3 x $397.00 USD
Monthly payment plan
PLUS BONUS VALUED at $998.00 USD
THAT'S $10.995.00 USD !!!
💋Access to our exclusive & juicy masterclass on increasing your libido and enjoyment in bed ;-) valued at $497.00
💋Love Your Body Temple Kit by Stepanka ( transformative meditation + ebook + journaling prompts ) $157.00
💋Grow your Inner Garden - Gut healing guide including Fermentation & Bone broth recipes to improve your health valued at $147.00
💋Reset your inner health, Anti Inflammatory, gut healing protocol - 7 day gut healing and anti inflammatory program to heal and reset your body, including recipes valued at $197.00
Hi, I'm Stepanka


Clinical hypnotherapist, Women's Empowerment Coach

I help women to overcome anxiety, fears and insecurities, so that they can start living their life fully and become the most confident and glowing versions of themselves.



My own story



This course is very close to my heart and I wish I had discovered something like this when I was going through my own problems with eating, dieting and body insecurities. I know it would have helped me on my journey. I developed a mild anorexia at the age of 13, felt insecure and struggled with food for years. Myself, like other women, grew up in the diet culture and was hugely influenced by the media, adverts and modern trends. I felt like there was something wrong with my body. I wanted to look slimmer and have things under control, but the more I tried to follow certain diets, the worse things got. I was able to overcome anorexia, but my anxiety around certain food never left me. At the age of 17, my health got worse, I developed stomach problems and severe gynecological issues, in my search for the perfect and ideally natural cure I came across 'healthy diets' such as raw eating, veganism, ketogenic diet etc. I believed that this was it, and that it was going to 'cure' my body once and for all. The opposite happened, my anxiety increased, I was obsessing over every meal and eating out, traveling and being social became a torture… And my health did NOT improve… It wasn't until I started to learn more about the power of one's mind and intuitive eating until my physical and mental health improved. Now I am so proud that I help other women on their own journeys of healing.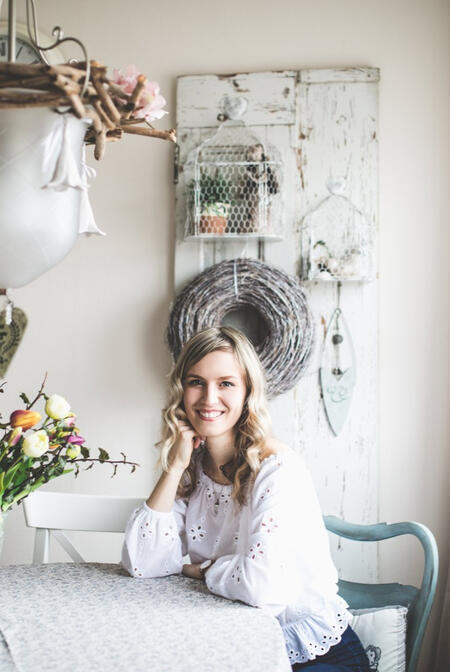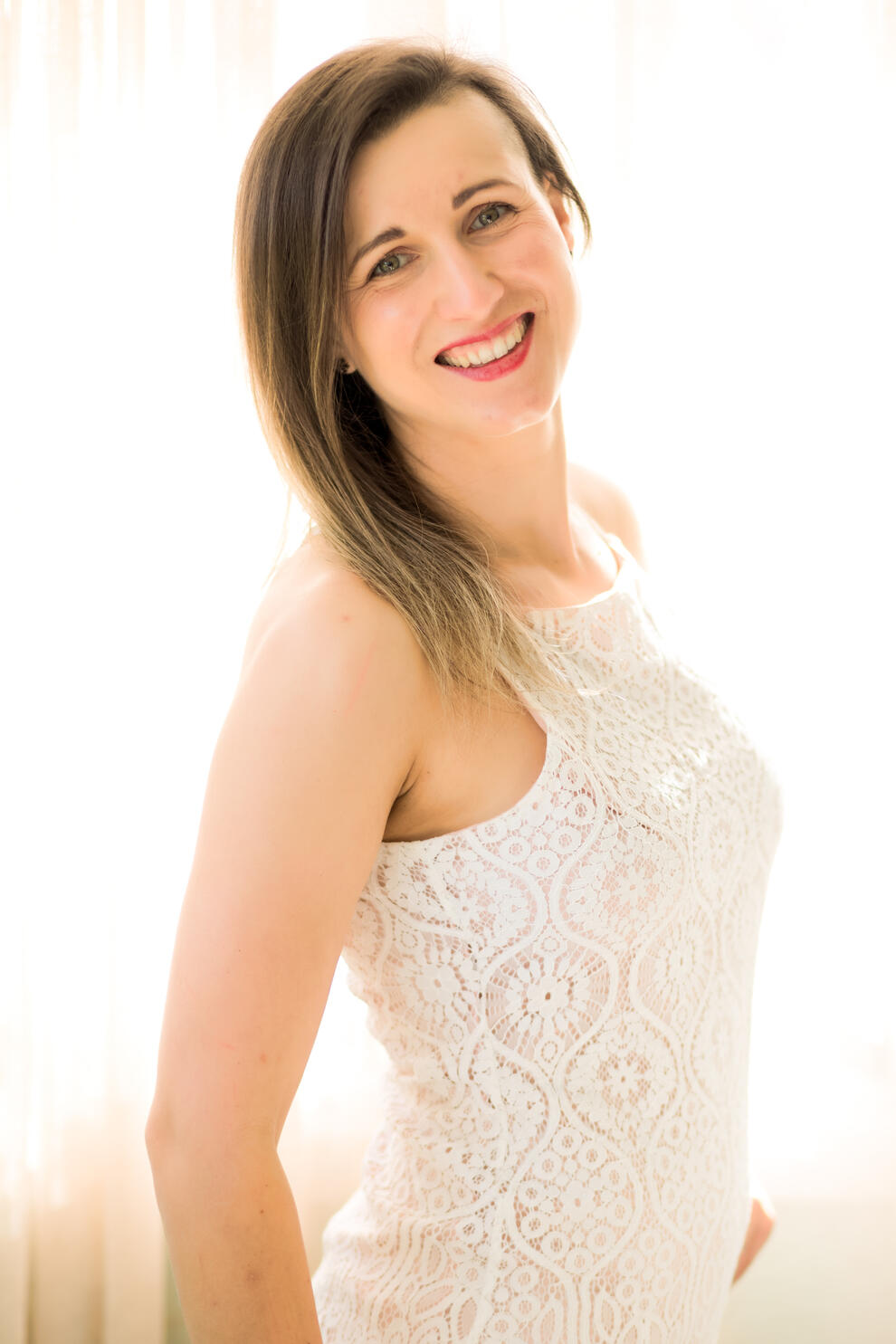 Hi, I'm Vera


Holistic Nutritionist, Mind body coach

I help women to find peace with their body and food so that they can live without diets, stress, anxiety and feeling lost and trapped in their own body-prison creating life they always dreamed about.

My own story

I felt a strong calling to create a course like this for a few years, but I knew there has been a missing part and when I met Stepanka, it all felt nicely together.

Food has always been a huge part of my life. When I was a child food wasn't in abundance, so I learned how to grow my own food, how to raise animals and how to treat it with respect.

I was one of the lucky ones, growing up with great food relationship and no food trauma.

But not until my mum has been diagnosed with cancer, I was only 11y old, I started to see the healing and destructive the power of food. My mum has passed away about 4 years later. But in the time she has taught me how to listen to my body and let it speak for itself also about the healing power of food and the destructive power of thought.

So there was no surprise when my path led to nutrition science. I was eager to learn how to help others to heal their body using whole foods and save their lives. But what I didn't know was that I was missing one important part of the whole picture, the mindset.

My first placement was at the clinic helping women overcome and heal from eating disorders. And there, everything I have learned about the physical body, anatomy, nutrients and calories was useless. So I have started my long journey of uncovering the eater's mind.

Now 11 years later, it would be silly to say, that I have it all figured out, but am able to help my clients change their thinking and relationship with food at they can live in harmony and peace.

My own food story has changed. From calorie and nutrient counting, constant thinking about food, batling the weight and health problems I healed my own mind and body. I have never felt and looked better. I have healed my relationship with myself and I teach my clients to do the same.

Changing people's life was my dream since I was a child. And the dream has come true.



With Love

Vera
Week 1 - Healthy, Radiant & Confident Mindset


During this week you will map out your journey and start creating your own rules for eating.
As well as, you will get your subconscious mind on board and rewire it for success.
Week 2 - Body talks


Your body knows it all. It knows how to be full of energy and healthy.
This week we will help you to tap into the Inner Wisdom of your body and understand its messages. Stop emotional eating.
Week 3 - Find your rythm


During this week, we will talk about things such as, how often you should eat, calories ( are they really that important), restrictions and other hot topics to the path to food freedom. You will be guided to tune into your body and find the rhythm that suits you.
Week 4 - Implementation


Very much needed step in your healing journey.
You will be giving the right support you need.
Week 5 - Atomic habits


This will be a very exciting week, full of golden nuggets.
You will ditch habits that are holding you back and will master building healthy habits quickly and easily - yes, WITHOUT sliding back to your old unhealthy habits. Because this time, you are working with both your body and your mind.
Week 6 - Out of your comfort zone


We know that it can be easy to stick to new routines when everything is normal. But what would happen if you get sick, travel, are out of your routine or have an emotional crisis???
Don't worry we have got you covered. You will become in charge of your food, mind and emotions.
Week 7 - Nourish not Punish


This is when we are going to merge Mind, Body & Soul - the important connection you need to grow into a healthy and radiant person, no matter what happens.
You are in control, free, confident and building the life of your dreams while feeling ECSTATIC.
Week 8 - Final week


This is when everything comes together.
This is, however, not where it all ends. You will be able to go back to every module, ask questions and get coaching in the Facebook community ( life access :-O ) and have access to all future updates.
Next round of program starts
1.8.2020 PST
|
V
UPGRADE TO ACCELERATOR
2 x 60 min Intensive Private Coaching Call
with Vera and Stepanka
valued at $594.00 USD
Paid in full $1397.00 USD
*
Monthly Payment plan
3x $497.00 USD
My darling.

You didn't end up here by coincidence.
You were guided here by your subconsciousness, your body and your inner wisdom.

Down deep, you know that you are destined to do great things in your life, yet you are losing the steam you once had.

Remember the happy, healthy person, fearlessly claiming her place in this world? Where did she go?

Do you still think that this has nothing to with your health?
Or your mind programing?

You tried many diets, read many books, even joined other programs to make things better finally.
So why did they fail you?

Why are you constantly failing in your attempts to feel better?
To finally win over your body?

I know, I feel you, we both do. We have seen many women suffering through their life, too scared to commit to their big vision. Too afraid to admit they need real help.

We have seen women turned down by their spouses because they have failed many times before, so why this should be different?


And you are right?
Why should this time be different?


Because you never had this level of support.
You never work on your body, mind and soul all at once.
Because we believe in you and we will stay in the fire with you.


This is not a lifetime commitment.
This is your way of saying YES to your future, to your future with your kids, with your partner, to your future living a life you dreamed about for such a long time.


You might be afraid you don't have enough time to do this.
Let me ask you? Do you have time to be tired, without energy and motivation without a drive into your life, driven by fear of how far this can go?

You are afraid of "wasting" money.
Let me ask you? Who is going to pay the bills when you are sick, or too tired to show up for your business, work, family, your commitments?

Are you afraid of failing again?
Or are you terrified of succeeding and living the life you wanted?

We understand.
We went through the same things ourselves, many times.
And every time we decided to trust in our instincts, to believe that we can be and feel better, make things our way, something has changed.

We weren't afraid anymore.

We claimed our life back.
And never looked back.


And so 100's of women we helped them change their life in past.


You are worthy of the change.
You are...
© Untitled. All rights reserved. By Vera Prazak, Stepanka Kuralova